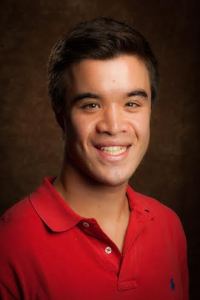 Andrew Schrage is co-owner of the MoneyCrashers.com Personal Finance website. The site strives to educate readers on a wide variety of topics, including how to budget for retirement, tips to increase your incom, and the best small business credit cards. Schrage hopes to make a meaningful difference in people's lives as they work to gain and maintain financial freedom.
Recently, YEC spoke with Andrew about his experiences networking, and his advice for others aspiring to improve their own experience. His best advice is below.
Networking should always be in the back of your mind as you progress through your day. By simply being more sociable when you're standing in line at the convenience store or working out at the gym, you never know who you might meet. Those connections can potentially have a big impact on your business. The best way to turn these connections into lasting relationships is to refer people you know to the individual's business. 
Use LinkedIn
My best networking tip is to use LinkedIn. There are other more interpersonal ways to build a professional network and they should occupy a portion of your overall strategy, but LinkedIn is the most convenient and quickest way to build and expand a professional network.
Be Picky
The number one quality a successful networker needs to have is a discerning eye when choosing where and with whom to network. It can be quite overwhelming if your goal is to connect with everyone in the room, so to speak. More importantly, this applies to social networking as well. There's no point in building up a network of 200 contacts if only half of them can provide you with any relevant value.
Consult an Events Calendar
One of the best places to find appropriate networking events is to consult the events calendar at the website of your local chamber of commerce. If you graduated from school locally, you could also use your alumni association.
Simplify With Smartphone Apps
 Your best bet to simplify networking is to employ smartphone apps. The Bump app lets you exchange business cards simply by tapping your phones together, and the Phonebook app is an upgraded version of the contacts list in your phone. You can add in specific information about your contacts, which can help with follow-ups.
Speak Simply
When introducing yourself to an important contact, speak in plain language. Far too many folks try to fill their introductions with fancy vernacular or business jargon, which ultimately dilutes the message. Clearly explain what your company does in layman's terms and leave out the lingo.
But Don't Just Ask for a Sale
One of the biggest networking mistakes is to blatantly ask for a sale or for the person's business. That's inferred by the fact that the person is at the networking event to begin with. Plus, you'll come off as looking like you have your hand out and nothing more. The conversation should be informal in the beginning — it'll progress to sales opportunities soon enough if the person is interested.